Thursday, January 21st, 2010
---
4:36 pm
- I'm alive at last and I'm full of joy!
Hey! Guess who's moving to Indianapolis!!?!??

ME!!!!!!!

I drive out of here on the 9th of Feb. with the lovely Mason.
I'm super exicited/nervous/happy/scared/every other emotion that comes with starting fresh at a new place I've never been before.

For the first time in a loooong time I'm exicited about what my future might hold.

current mood:
chipper
Wednesday, April 22nd, 2009
---
11:30 am
- if you want to die in bed....
Dear LJ,

Sorry I've been ignoring you completely.

Life is going well.
Sunday, November 30th, 2008
---
9:03 pm



Gratitude: the quality or feeling of being grateful or thankful.

O Lord that lends me life,
Lend me a heart replete with thankfulness.
~William Shakespeare


Got no check books, got no banks. Still I'd like to express my thanks - I got the sun in the morning and the moon at night. ~Irving Berlin

I have so much to be thankful for this year.

(

My THANKSgivingCollapse

)



It's not getting what you want, it's wanting what you've got.

current mood:
blessed
Thursday, September 25th, 2008
---
2:53 pm
- lessons to learn...
Friday, September 19th, 2008
---
10:57 am
- Drink up me hearties, yo ho!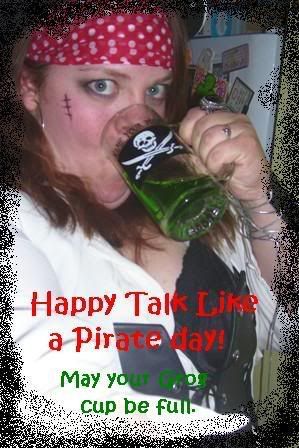 Top Ten Pickup lines for use on International Talk Like a Pirate Day

10. Ya can have me chest, but leave me booty alone!

9. Avast, me heartie! Strike your pants and prepare to be boarded.

8. Come on up and see me urchins.

7. Is that a Hornpipe in yer pocket or are ye happy to see me?

6. I'd love to drop anchor in your lagoon.

5. Pardon me, but would ya mind if I fired me cannon through your porthole?

4. How'd you like to scrape the barnacles off of me rudder?

3. Me skull and crossbones arn't the only thing I plan on raisin' tonight.

2. Well blow me down?


Is there an 'X' on the seat of your pants? Because it appears that there's wond'rous booty buried underneath!
current mood:
pirate
Tuesday, July 22nd, 2008
---
8:06 pm
- Heart-rip.jpg
Tuesday, July 8th, 2008
---
6:10 am
- Heart-rip.jpg
Thursday, June 26th, 2008
---
6:34 pm
- be carefull....
Saturday, June 14th, 2008
---
11:38 pm
- Heart-rip.jpg
Thursday, February 7th, 2008
---
3:18 pm
- attend the tale of sweeney todd.....
I have on good authority that SWEENEY TODD WILL FINALLY BE IN LEWISTON TOMARROW!!!!!!!!!


I'm going tomarrow, with Torry. To the early show if I don't have to work. and to the late show if i do.
Tuesday, January 22nd, 2008
---
3:38 pm
- To Lara who turns 19 today!
Monday, October 8th, 2007
---
11:06 am
- HAPPY BIRTHDAY TO ME!
and...Happy Birthday to
koni
and
celisa
Wishing you both a Big, Blonde & Beautiful Birthday!


TRIPLE TWIN FATTIES UNITE!
current mood:
jubilant
Wednesday, September 19th, 2007
---
11:40 am
- under that brave black flag i fly.....
AVAST!!! HAPPY TALK LIKE A PIRATE DAY!

May ye have a sword-fightin, swash-bucklin kinda day!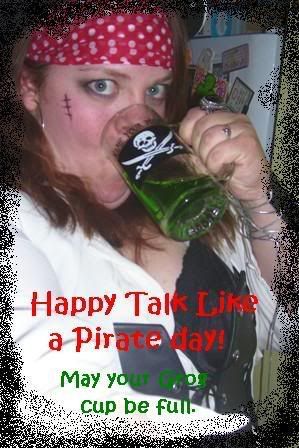 Friday, July 20th, 2007
---
2:26 pm
- "people who are different, thier time is comming"
TONIGHT I'm going to the opening Costume Party/Contest for HAIRSPRAY at the cinema. It starts at 6:30 and the movie starts at 7:00. Come dressed as your favorite character, or dressed as a thowback to the 60s and I hear they are giving out free stuff. Like movie passes, small popcorns, BMWs, ok maybe I exaggerate. But come on out and have a good time, I'll be there as Tracy! If you want something to do while you wait for the Harry Potter book to come out,(nerd)then come see Hairspray!

current mood:
excited
Saturday, May 19th, 2007
---
1:50 am
- scrapbooks full of me in the background....
Opening night went well, far as set crew went. Wish I could say the same about the rest of the show...oh well, tomarrow will be better.
It's weird being back stage. I'm even more busy & stressed out then when I'm IN the show. I help move set pieces, help with hair & make-up, dress & undress actors and act like Kelseys personal assistant. It's just like when I'm in a show, but only I can eat milk products before the show. :D


Well I'd like to talk more but I have a room full of girls and a belly full of root beer float.
Wednesday, May 9th, 2007
---
10:29 am
- johnny one note could only sing one note and the note he sang was this.... AAAAAAAAAAAAAAAAAAAAAAAAA
As I write this my washing machine is singing a perfect, clear, with a just a touch of vibrato, on the scale, note A. I checked it on the piano, and it's an A. (yay, I'm getting note memory back) It's driving me insane, cause it just keeps singing the same note. Like when a jazz performer holds out thier scat section a tad too long.

I had a choir concert last night, it went a lot better than expected. We did have a few mess-ups, but oh well.

Saw the chiropractor, I'm missing part of my spine. L5, actually. Most people have 5 sections to thier lower lumbar, I only have 4. Weird, huh? He also told me after looking at my Xrays that at one point I broke my tail bone. Good to know, but I don't remember having my butt hurt for an extended period of time. strange, huh? I don't like going there. His adjustments hurt like hell, but they might be working. Time will tell.

I'm house-sitting AGAIN this week. 2 dogs, one cat. Nice house. No internet or cable TV. So it looks like I'll get a lot of craft projects done. Hopefully.



Well now to sing 'Johnny One Note' with my washing machine.

current mood:
sore
Wednesday, May 2nd, 2007
---
2:38 pm
- phone rings, door chimes, in comes company
Life has been moving sorta fast lately.
My 2nd part-time job is over. So I've been working more at the insurance place. And been sitting around doing nothing, like today. I sure do like days off.

I went to the hs for a District II choir fest workship thingie that we did with Mr. Bukvich. It was nice to get someone else opinons besides Joel's.(our director) He is a great guy, but i worry that he's just being nice and not being completely honest in how much we suck. We have a concert this Monday, which I don't think we're ready for.

I also got a chance to talk with Tom Schumacher, whom i love. I'd really like to take voice from him. Just for a while. I feel like I'm losing my voice. Not that I can't sing, but I feel like I can't sing as Jennifer. I can sing as any other characther you would want, but when it comes to singing as Jennifer I have no idea how that should sound. He said he might have an opening this fall. He's so good he has a waiting list.

I'm helping out with Gypsy at the civic, cause they REALLY need help. Even though I have bad feelings toward the director, I'll rise above it, as I usually do. Did I mention we REALLY need help with the show?

Nothing else is new and exiciting. My brother & sister-in-laws lab might be having puppies, thier dog Mocha is a really good chocolate lab. So if you know anyone who wants a puppy... You can bet I'll post pics once they come out.

Watched 'A Streetcar Named Desire' last night. Was more than attracted to young Marlon Brando. He just radiates sexual energy in that show. Wow. Just wow.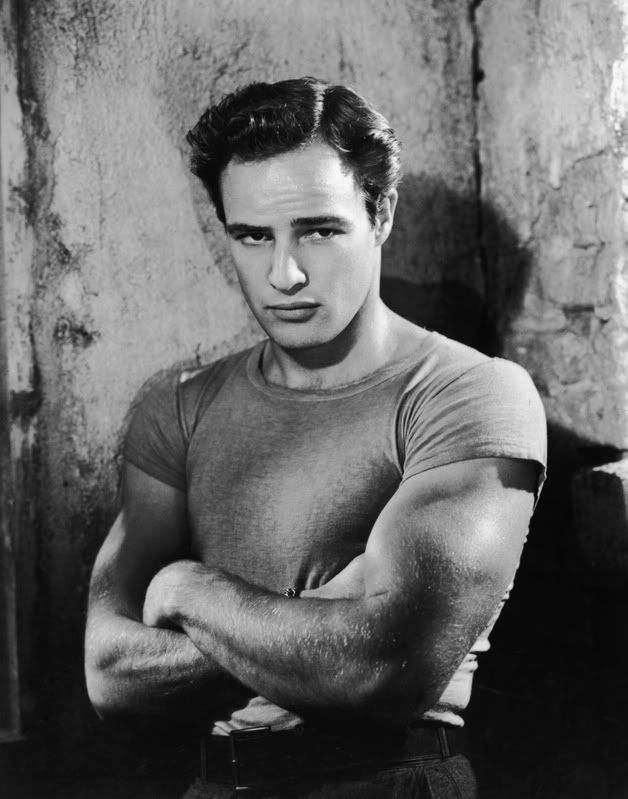 current mood:
thinking...
Friday, April 27th, 2007
---
9:08 pm
- do you love me?
Thursday, April 26th, 2007
---
3:24 pm
- can't take my eyes off of you...
Thursday, April 19th, 2007
---
1:20 pm
- still we've gone from a to z, doin what comes natually
current mood:
bored